Here is the cover and blurb for my new standalone paranormal romance novella, The Soul Cages. It should be out sometime next week, at which time I will update with a buy link.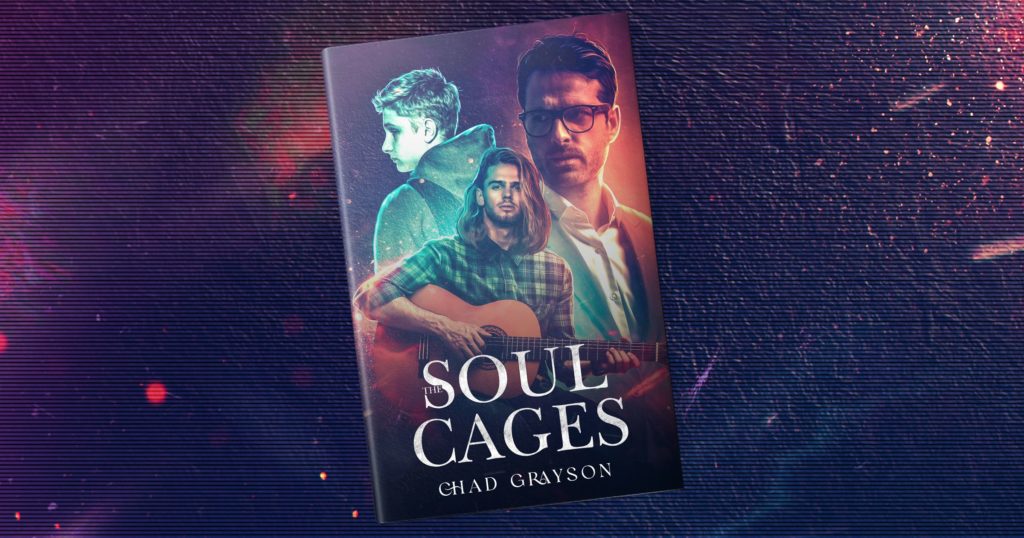 When Adam, a middle school teacher, meets Jeremy, a musician, sparks fly, and the feeling is definitely mutual. What Adam soon learns, however, is that Jeremy is part of a package deal. He is bound psychically to his twin brother, Jono, who died when they were sixteen.
As Adam and Jeremy get closer, where does that leave Jono? And when Jono makes a request to Adam—"Please convince Jeremy to let me go"—will Adam have the courage to do it, even knowing how much it would hurt Jeremy to say goodbye?
When tragedy strikes, will Adam and Jeremy come together, or will they be torn apart by the strange arrangement they find themselves in? Can love survive amidst the chaos of the afterlife?
The Soul Cages is a standalone queer paranormal romance novella.